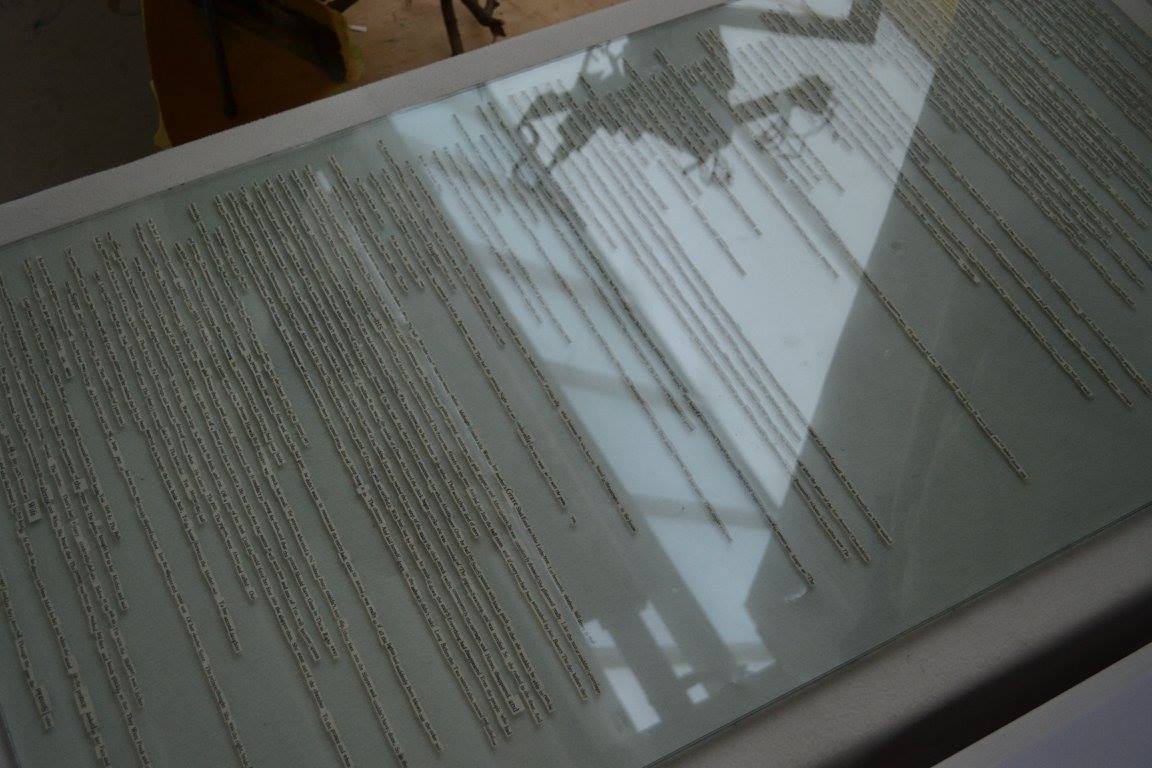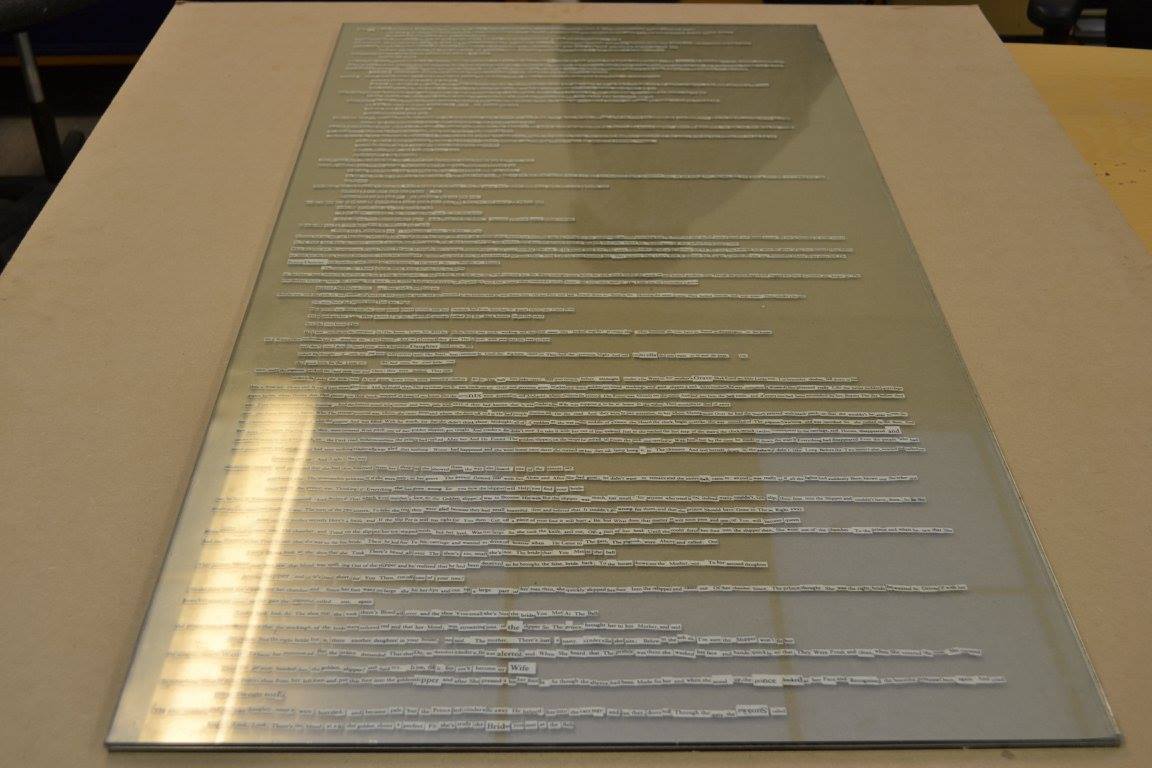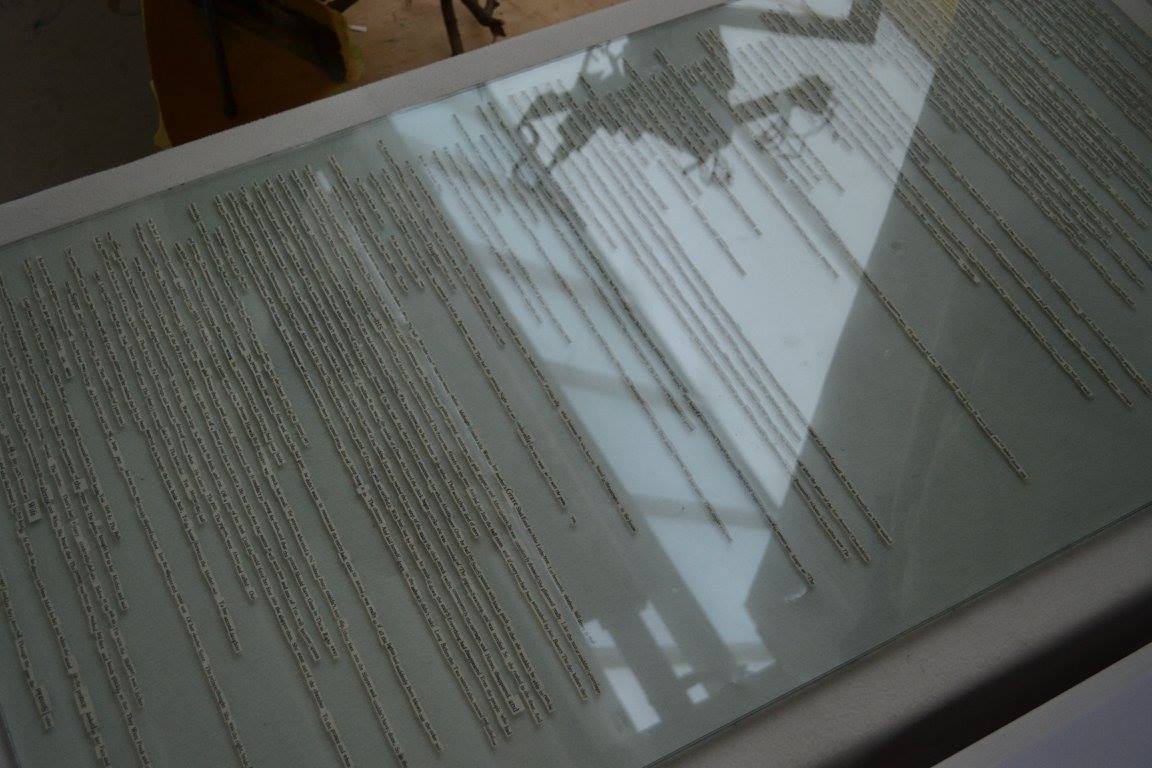 Lying on a white table sits an 800cm high slab of hardened glass. Sealed inside sits the entirety of the 1812 version of Grimm's 'Cinderella'. Hand placed and cut from a first edition of Sylvia Plath's 'Collected Poems' the words act as a marker of Ted Hughes and Plath's terminal marriage. The 'Collected Poems' (1981), edited by Hughes, stands as the ideal physical representation of this relationship. It is a posthumously produced text created by Hughes loyal publishing company, Faber & Faber, with several poems included edited and completed by Hughes himself despite the fact that by this point Hughes has remarried and Plath has been dead for 18 years. Many consider this another attempt to bank off the back of suicide.
The glass lies flat, reminiscent of a coffin (perhaps the one seen in Disney's 'Snow White'), or a disturbed grave (linking to Plath's own burial place which has been vandalized on numerous occasions). Short in height it suggests the body of a child, tying in with the young age of the original Cinderella.
Titled 'She hears the caustic ticking of the clock' as a reference to a poem produced by Plath prior to 1956 (before meeting Hughes) named 'Cinderella'. Not only does this line link the works of Plath to the works of the Brothers Grimm but suggests time coming to an end, the end of the poem, the end of the tale, the end of life as she knew it, and most certainly the end of Plath.