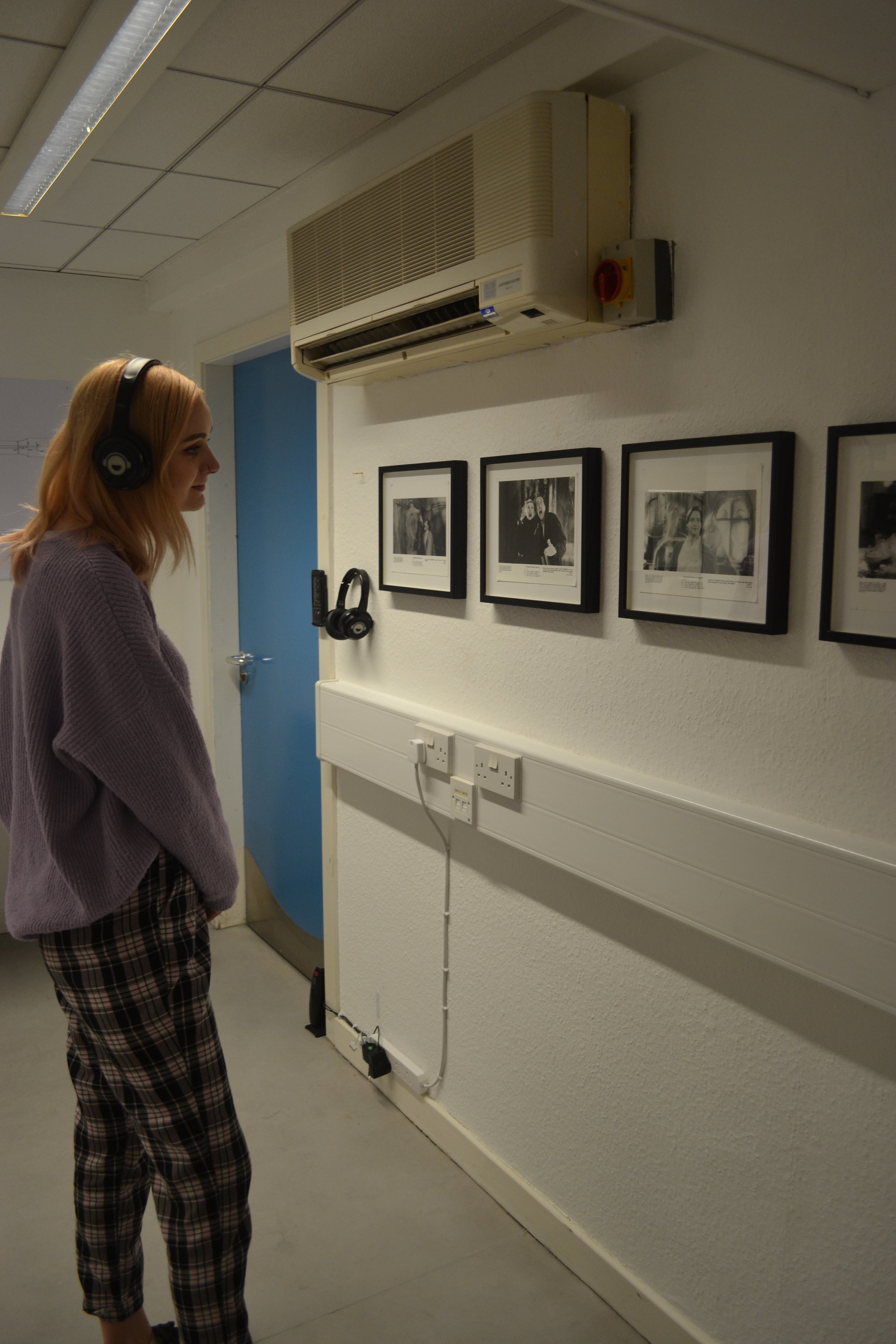 '600' (2019)
is an installation which incorporates found photography and digital sound work. This work featured in Duncan of Jordanstone College of Art & Design's Graduate Residents open studios event in May 2019.
The sound work featured here is an 22 minute section from 1.5 hours worth of audio taken from Room 600 (Day's original studio during her 2018-19 residency at DJCAD). Nobody entered the studio during the recording period of 6:30 - 7:30pm on April 8th 2019.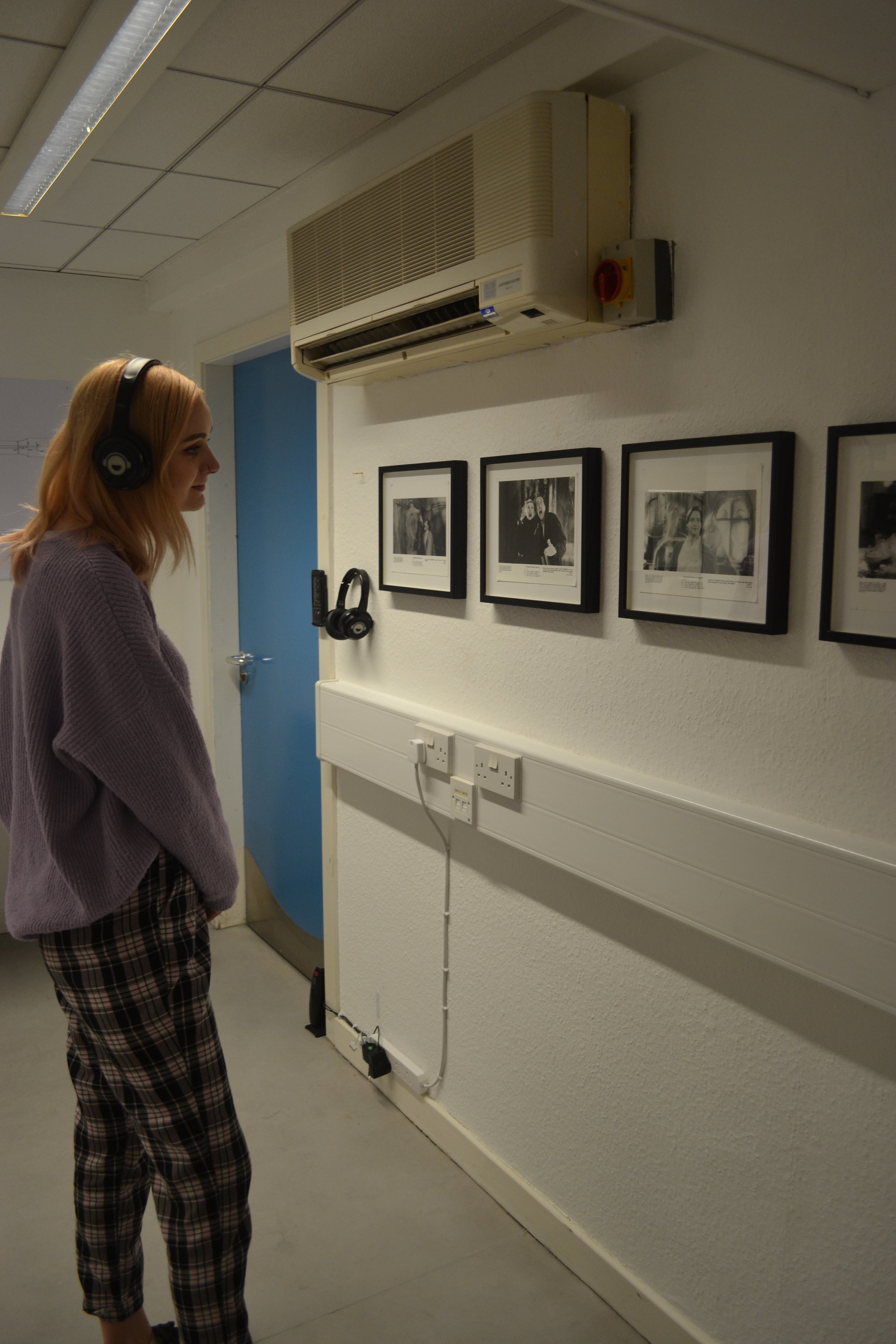 The audio was then heightened using Adobe Premiere Pro and exported 8 times to increase the effect of naturally quieter noises. The finished sound work starts with a low hum, as the everyday background noise of Room 600 is brought to the forefront. The audio then snaps loudly as piping in the rooms walls bubble. The listener gets a fright, imagining they have just stood on something in the gallery space.
This sound work, heard through bluetooth headphones, is accompanied by four framed photographs. These images are promotional prints from Universal Pictures, circa 1995, made to promote the upcoming family blockbuster 'Casper'.
The artist collected these glossy stills from a second hand shop in the heart of Santa Barbara, California in 2017.
These prints transform the sound work. Are we listening to the innate noises of a working building or the performance of a mischievous tween ghost? It is psychedelic in a manner, hallucinatory even.
For this version of '600', headphones were necessary due to restrictions in the gallery space. In the future I would prefer for the sound work to be played aloud, over a tannoy or speaker system. The audio should creep in unexpectedly, leaving the viewer unawares.
'600' (2019) | Audio only